Facing and overcoming an addiction is a serious feat for anyone. Addiction is an epidemic that not only plagues millions of individuals each year, but also millions of families who are also involved with those struggling with addiction. If you are struggling with addiction or if you have recently completed an addiction recovery program, it is important to take the time to meet and make new friends throughout the process. Making new friends as part of your addiction recovery treatment plan is a surefire way to feel comfortable with and confident in taking on the world without the use of drugs, alcohol, and other illicit substances.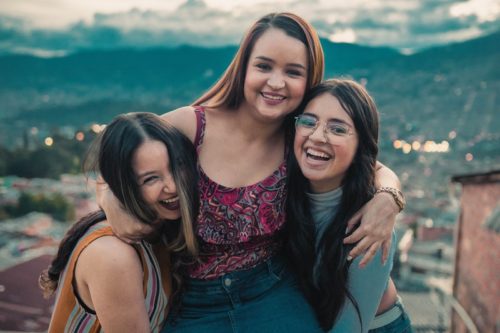 The Importance of Making New Friends While in an Addiction Recovery Program
Not only is it important to have friends while growing up as a child and blending in with adulthood, but it is imperative to have friends while working towards a life of sobriety. As you are working through your recovery program for addiction, seek new friends who are also living a life of sobriety or those who are seeking friends who do not indulge in drugs or alcohol. Making new friends is a way to feel less alone and isolated as you work through each of your individual days without using drugs or alcohol to help cope.
Why is it Important to Find Sober Friends?
Seeking sober friends who steer clear from drugs and alcohol is extremely important for anyone who is currently undergoing a recovery program or anyone who has completed a rehabilitation program in the past. Sober friends are less likely to tempt you with alcohol or drugs, as they simply do not partake in using them, even on special occasions.
Additionally, it is often much easier to coordinate schedules with individuals who are also sober while you are living a sober lifestyle, as you may not have the time available to work around the schedule of friends who enjoy drinking or using drugs. Sober friends are less likely to drink, smoke, or consume drugs while they are in your presence, which is essential while you are going through the recovery process and rebuilding a sober life for yourself.
When you have friends who have also struggled with addiction to drugs or alcohol it is much easier to relate to them as they share their stories and discuss the obstacles they are facing. Feel less judged, guilted, and shamed when connecting with others who have a true and genuine understanding of addiction.
Making New Friends After Addiction Recovery
When you want to make friends after you have completed a rehabilitation program, you have a few options available to you based on your location and the type of rehabilitation center or program you have completed. Inquire about aftercare programs, resources, and meetings from each of the rehab centers or facilities you have used or are interested in attending. Ask about making friends and the policies regarding support groups and networks of friends, especially after completing a rehabilitation program.
Take the time to research local outpatient programs that are available near you. Typical outpatient programs may include individual counseling, group therapy, and sessions for sponsor meetings. When your goal is to network and make friends, consider attending group therapy sessions regularly or enrolling as a sponsor. You can also seek out a sponsor to help you to remain on track to reaching your goals of a sober lifestyle.
Once you have obtained a sponsor or you have become a sponsor yourself, you can then network even more within your groups to get to know other individuals who may be interested in building a support network of friends. Always be sure to verify that you are not breaking any rules or violating any regulations of the outpatient program or facility where you are making new friends and swapping contact details with one another.
With the right friends and support group after you have completed your addiction recovery program, move forward with your life of sobriety without the want or need for alcohol and drugs any longer.