Torrance Alcohol Detox Center: How Much Does it Cost?
Whether you have been struggling with alcohol addiction for years or are just beginning to notice the impacts that alcohol abuse has had on your life, it is a commendable choice to seek help within an addiction treatment program. As you prepare to embark on this life-changing journey, it is often accompanied by questions and decisions to make about your specific treatment process including whether to attend a detox, inpatient treatment, or outpatient treatment program. For many individuals with alcohol addiction, the first step in your recovery process is to eliminate the presence of physical dependence on alcohol through a detox program. Due to the severity of alcohol addiction and the potential for severe, sometimes life-threatening, withdrawal symptoms, engaging in a medically supervised detox program is recommended to ensure your overall safety and well-being. A Torrance alcohol detox center offering professional treatment will provide them with medical supervision and treatments to minimize the onset of severe withdrawal symptoms and reduce any pressing or strong cravings for alcohol.
After deciding that your first step in your recovery process is to attend an alcohol detox program, you will want to know how you will pay for your alcohol detox program and if your insurance will cover the cost of your alcohol detox program. It is important to remember that each insurance company and policy will have different parameters for they offer coverage. Most major insurance companies recognize addiction as a disease that requires the care and treatment of a specific addiction treatment program. That means that most insurance policies will cover a portion or all of the cost of your alcohol detox program in Torrance. To find out more about your specific insurance plan, you can contact a representative from your insurance provider to find out the specific details of your insurance plan. The Detox Center of LA will also support you in verifying your insurance to assist you in uncovering the specific details of your insurance coverage.
Torrance Alcohol Detox Center: How Much Does it Cost?
Your alcohol addiction is unique to you. The physical, emotional, mental, and spiritual health impacts will vary from person to person depending on your specific history of alcohol abuse and addiction. That is why your time in alcohol detox and rehab will be individualized to meet your specific needs. For this reason, the costs of alcohol detox will vary depending on the specific addiction treatments, medication, and holistic therapies provided to you. There are specific factors that will influence the costs of your detox program. If you require a longer period of time in alcohol detox, this will result in varying costs for your alcohol detox program. While attending a Torrance alcohol detox center, patients will experience the onset of withdrawal symptoms that will range in severity. To mitigate the severity of symptoms, patients may be invited to participate in a medication-assisted detox program that will provide them with FDA-approved medications to manage the severity of their withdrawal symptoms. If you are participating in a medication-assisted treatment program, medication costs may influence your detox program's costs. Additionally, if you are participating in specialized forms of therapy such as trauma therapy, behavioral therapy, or specific holistic therapies, there may be a difference in the cost of your detox program. 
If you are curious about the cost of your alcohol detox program, the team at The Detox Center of LA will get to know you and your unique circumstances with alcohol addiction to help determine the appropriate forms of detox treatment. From there, our team will be able to provide you with the costs of your detox program. 
Alcohol Detox Center Torrance: Is There Financial Assistance Available?
We believe that healing from addiction should be a right for anyone who desires it. When you are ready to overcome your alcohol addiction, we don't want financial barriers to impede your success in addiction recovery. Our team will support you in verifying your insurance and support you find the most insurance coverage possible within your insurance policy. If you do not have insurance or do not cover the costs of your alcohol detox program, our team will provide you with payment plan options that will help you establish a payment schedule that works best within your current financial means. Additionally, there are some federal grants available that may be able to supplement the costs of your alcohol detox program. If you have questions about financial assistance for alcohol detox, our admission team at The Detox Center of LA will provide you with resources and information about how to supplement the cost of your alcohol detox program so that you can begin your recovery process when you are ready to do so.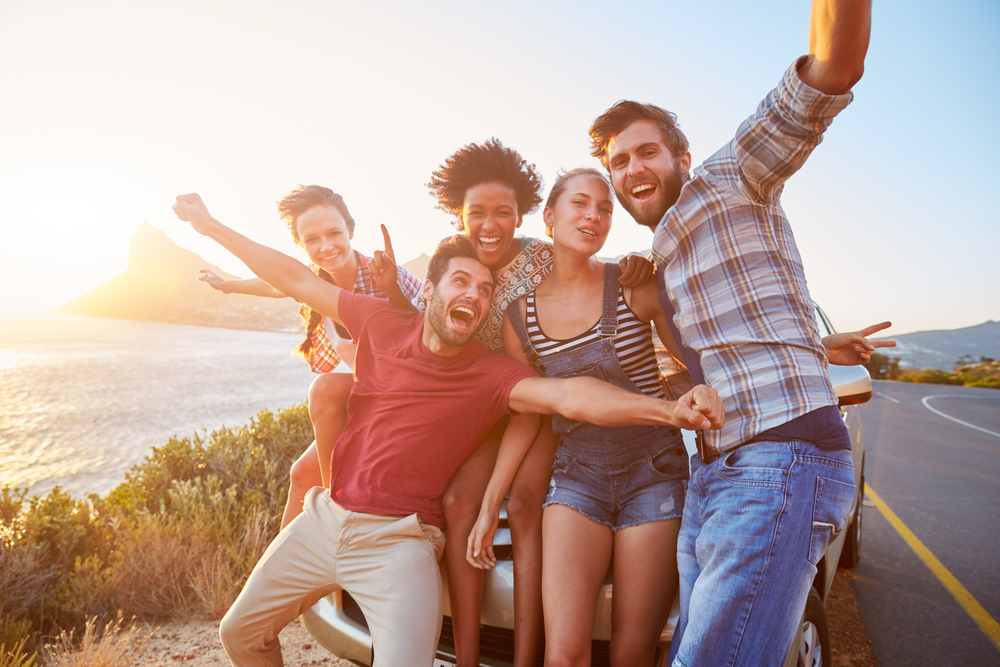 Who Benefits From Alcohol Detox?
An alcohol detox program is a necessary first step for many individuals beginning their addiction recovery process. If you or a loved one have been engaging in alcohol abuse whether it be heavy drinking or binge drinking, there may be signs and indicators that your alcohol abuse has begun to impact your physical and psychological health. Oftentimes, individuals living with an alcohol use disorder will begin to experience negative impacts on their physical, emotional, and mental health. Although you are experiencing consequences due to your drinking behaviors, you are strongly urged to continue drinking although you want to quit.
For many individuals living with alcohol addiction, you may have experienced the impacts of alcohol withdrawal when you have stopped drinking. After feeling the unpleasant alcohol withdrawal symptoms, many are reluctant to try to quit drinking on their own to avoid the harsh or painful side effects. An alcohol detox offers a safe environment for patients to move through withdrawal symptoms with evidence-based therapy methods that will maintain their health and safety. Alcohol detox will include medical and psychological care that will treat your physical and emotional symptoms allowing you to safely and comfortably move through your withdrawal and detox process. 
Learn More About Alcohol Detox at The Detox Center of L.A.
If you have been living with alcohol addiction and are ready to put your alcohol abuse in the past, there is support available to you to heal from alcohol addiction successfully. At The Detox Center of L.A, we believe that every person that enters your recovery center has the right to heal from addiction with the support of an individualized treatment program. Our team will take the time to get to know you and your overarching goals while attending a Torrance addiction recovery center. From there, you will be provided with a comprehensive treatment program that includes medical treatments, addiction therapy, and holistic treatment methods that will enable you to heal from physical dependence on alcohol in a safe, supportive environment. Alcohol detox is a courageous first step towards a new life in addiction recovery and our team will be with you as you embrace your new way of life in sobriety. Please call us at (888) 346-4350 today to begin your road to recovery.