Drug Detox Anaheim: What Is the Drug Detox Process Like?
Medical drug detox Anaheim residents can access is the systematic process of safely allowing drugs or alcohol to leave your body after a short or long period of use. People with mild to severe addictions can withdraw gradually in a medical setting, with full support and medical care, 24 hours a day.
At The Detox Center of Los Angeles, our detoxification program has three main stages:
Intake – Before starting your drug detox in Anaheim, you must undergo a full assessment, with evaluations and screening by a medical doctor, a psychiatrist, or another mental health professional. We aim to customize your treatment plan from day one so that you will only get the care that will work for you without any extras. These professionals will evaluate your health and ask you questions about your drug use, family, lifestyle, and more so that they can get the full picture of your overall health and wellness. This will help determine the best treatment options.

Stabilization – When you first come to The Detox Center of LA, helping you through your withdrawal symptoms will be the most important aspect of treatment. Our caring and nonjudgmental team is professional and experienced in this field, and everyone is dedicated to ensuring you are safe and that you do not suffer. Detox does not need to be painful or scary, and we will do all we can to get you through the most difficult week or so by providing prescription medications, holistic healing methods, medical treatments, and therapy. When the withdrawal symptoms subside and you are no longer experiencing strong drug cravings regularly, you will be considered stable enough to move forward in treatment.

Preparation for rehab – detox is only the first step in a long process that involves psychological care along with medical treatments. Addiction profoundly affects the brain in ways that are not always reversible. The good news is that you can manage your symptoms and stay sober. Rehab will teach you how. Your medical caregivers will prepare you to start behavioral health treatments, group therapy, individual therapy, and more.
Some people may also require a medically-assisted detox program for Anaheim residents, also known as a medication-assisted treatment (MAT) plan. Some drugs, like opioids, benzodiazepines, and sometimes alcohol require a longer-term tapering-off program to avoid the serious health hazards of quitting cold turkey. The cravings, pain, anxiety, and other hazardous detox symptoms will be avoided by being prescribed small doses of FDA-approved medications that slowly lessen over weeks or months. This allows the patient to begin working on rehab programming without being constantly distracted by discomfort and urges.
Contact The Detox Center of Los Angeles today at (888) 346-4350 to learn how to access our addiction treatment programs.
Drug Detox Anaheim: 15 Withdrawal Symptoms
Some common withdrawal symptoms in drug detox include:
Fever, chills, and sweating

Insomnia

Shaking

Anxiety

Depression

Difficult cravings

Restlessness

Mood swings

Nausea and vomiting

Diarrhea

High blood pressure

Rapid heart rate

Muscle aches and pains

Aching or painful joints

Paranoia, hallucinations, or delusions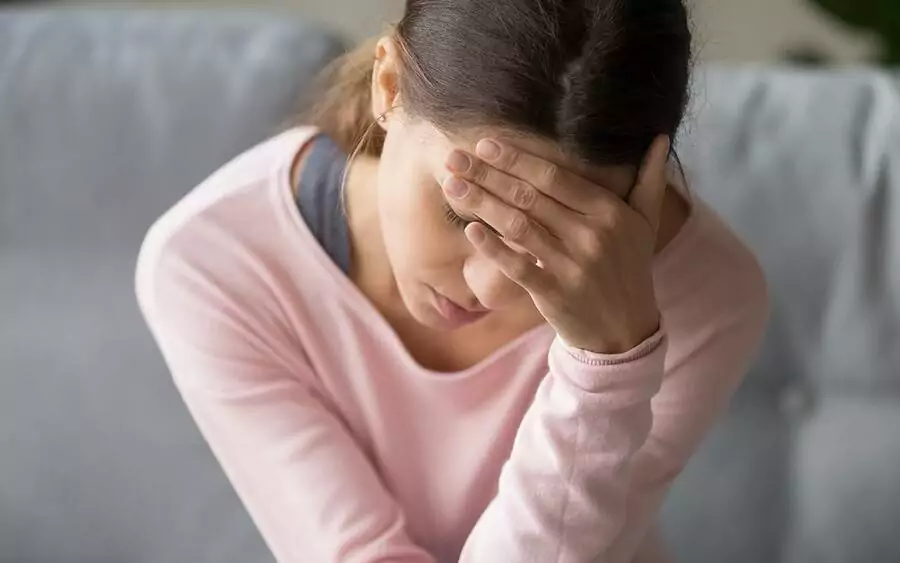 Drug Detox Anaheim: Help With Withdrawal Symptoms
Drug detox in a professional addiction treatment program can help you in various ways. These include:
Giving you a safe, sober place to stay that is far away from the temptation to use drugs

Providing a stable and comfortable place to live and sleep while undergoing treatment, with no worries about theft or violence

Giving you strong support in a welcoming and helpful environment, surrounded by judgment-free individuals

Round-the-clock medical care in case detox symptoms become too severe to overcome on your own

Treatment of medical issues like high blood pressure, diarrhea, fever, and psychiatric issues, and providing anti-seizure medication to keep you safe

Medications are provided as needed to keep you comfortable so you don't suffer unnecessarily from restlessness, pain, anxiety, stomach issues, etc. as the drugs leave your system

Medication-assisted tapers for those who need them as they overcome addiction to benzodiazepine drugs like Xanax or Ativan, alcohol, or opioid drugs like heroin, morphine, fentanyl, oxycodone, codeine, or Percocet's

Dual diagnosis treatments to help treat mental health issues and trauma at the same time as the substance use disorder

Good healthy food prepared by a private chef, ensuring you get all the vitamins and nutrients you need to help your body regain strength

Therapy that includes cognitive behavioral therapy, one-on-one counseling, group therapy and more is provided to help address the underlying causes of addiction, meeting with your primary therapist once a day

Holistic healing treatments will help you naturally deal with pain, raise your spirits, and strengthen your body-mind connection as your system works to eliminate dangerous toxins

You will be living in a supportive and caring atmosphere, with sobriety and health as a focus, without distractions and stress of everyday life getting in your way so you can focus on your own well-being
Is Drug Detox Covered by Insurance?
Yes, some or all of your drug detox will likely be covered by health insurance, although each insurance provider and each insurance plan will have their own rules about what types of treatments, levels of care, and medications will be paid for. You may also need to pay a deductible or a copay. If you are having difficulty understanding your insurance coverage or if you would like to work with us to figure out an appropriate treatment plan that works within the bounds of what your insurance will pay for, please call our team now. We will be happy to answer your questions with no obligations required.
The Detox Center of L.A. Is Here to Help You With Drug Detox
At The Detox Center of LA, we provide inpatient medical drug detox programs that last (on average) five to ten days. You will have full medical supervision 24 hours a day, providing care, support, and prescription medications as necessary. Medical interventions will be done if withdrawal symptoms start to become too intense or painful. Nurses will regularly check in on you so you will never be alone during this vulnerable piece of your recovery program.
Our in-house detox programs in Anaheim are customized to suit your unique needs as an individual, and along with physical health care, you will have access to therapy and holistic treatments for a whole-patient approach to healing the body, mind, and spirit. You will stay in a comfortable room, eat healthy food, and start the rehabilitation process, one step at a time.
Once you are ready to move forward in treatment and are deemed medically stable by a doctor, you can begin your rehabilitation program. The Detox Center of Los Angeles has high-quality treatments that include group and individual therapy, behavioral health care, exercise and nutrition plans, and so much more. You will gain the life and recovery skills you will need to avoid relapse as you regain control over your physical and mental health and learn stress reduction, coping tools, and other skills in therapy that will last you a lifetime.
After your time in inpatient rehab is complete, we can connect you with the full continuum of care, so you can stay connected with a supportive and healing community, including 12-step groups, outpatient rehab programs, sober living homes, and alumni support. To get started, please call us today at (888) 346-4350.