What is Sober Living?
Sober living in Los Angeles can help you adjust to daily life's stress and responsibilities after you complete detox and inpatient rehab. Living as a sober individual in LA can be challenging, and without the proper support, moving back into a place that is not supportive of your new goals and lifestyle can become a huge obstacle for your remaining sober.
Contact The Detox Center of Los Angeles today at (888) 346-4350 to learn how to access our addiction treatment programs.
Sober living facilities exist for this exact reason. A sober living home is usually a large house in which you can rent a room and live with other sober individuals as roommates. There will likely be one or more house managers and other staff who either live in the home with you, or visit regularly, and there are strict rules that must be followed which vary house by house.
Some common rules in sober living Los Angeles homes include:
Agreeing to partake in random drug tests

Never bringing drugs or alcohol into the house (for some homes this extends to mouthwash or other items that contain alcohol)

Rules around houseguests and overnight guests

Abiding by a set curfew

You may or may not be allowed to have pets in the home

Rules around how many nights a week you may sleep elsewhere

Your rent and bills must be paid on time

You must partake in outpatient rehab programs or another recovery programming, or you must spend your days at work or at school

Doing your share of the chores around the house, like cleaning, cooking, and shopping

Being respectful to the other people living in the house at all times
Along with moving into a sober living home, the idea of sober living may include:
Attending aftercare programs provided by your rehab center

Going to support groups in your area

Attending alumni events and other sober gatherings
Who Should Consider Sober Living?
Moving into a sober living home is a good idea for people who:
Have completed a rehab program

Feel they need structure and rules in their everyday life to be able to stay sober

Do not have a stable and safe place to live after inpatient rehab

Have had difficulty in the past with addiction treatments, or have relapsed before

Do not feel like they are ready to live independently just yet
Sober living could be the thing you need to start down the right path to a healthier, substance-fee lifestyle, as many people in rehab do not have the perfect supportive family or friend situation that would be ideal when it comes to recovery. A sober living home can provide a safe and healthy living environment that will reinforce the lessons learned in rehab, while providing recovery resources and connections to a sober community in your area.
Things to Consider When Choosing Sober Living
When you are choosing a sober living environment for yourself, you may want to ask yourself questions like:
Do they provide additional mental health support and case management resources?

For some people, the home is enough, but others may need help with issues like finding a job or more permanent housing, legal issues, etc.

How much does it cost to live in the home? 

You need to be realistic about whether you can afford the price, and read the fine print to find out if there are security deposits, etc. as you do not want to cause yourself more stress by choosing a place that is too expensive, and some luxury facilities can cost thousands of dollars every month

How much oversight and structure is provided?

Most people leaving rehab will need some degree of oversight and structure implemented in their lives to keep them on track. You may want to choose a home with a live-in house manager, or a home that enforces rules around drug tests and attending 12-step meetings and therapy

Where is the home?

The location matters if you want to be close to work or to your family, but also to ensure the home is not near a place like a pub or an old hangout that may trigger a relapse. For some, being near friends and family may actually be a detriment to their recovery, so it is important, to be honest with yourself in that regard as well. You may want to find a home that is near a bus stop, a grocery store, or other practical and helpful places, like a laundromat or your health care provider

How long can you stay?

Some sober homes have shorter time limits on how long you can stay, and you may need some time to figure out your next move. It is important to know what to expect before moving in
Some red flags to look out for when choosing a home for yourself may include:
No admission requirements

No rules or safety provisions

Claims that the house is free to live in or that they will pay you

An old rundown building, or a building in an unsafe area

The program does not require abstinence or does not require drug testing

No trained or certified staff
Achieve the Sober Lifestyle with Help from The Detox Center of L.A.
Sober living, in Los Angeles, can help you maintain your recovery as you find and develop new sober social networks, build upon your new healthy lifestyle and routines, and learn to live life as a drug- and alcohol-free individual in Los Angeles.
If you are struggling with addiction to drugs or alcohol, the Detox Center of Los Angeles is an excellent place to start down your path to sober living. We are an inpatient detox and rehab center, offering individualized treatment programs that can help you overcome your physical dependence on substances while providing an integrated treatment regime that will help you heal your mind, your body, and your spirit as you gain new healthy habits and behaviors. Some of the therapies we provide are:
Individual addiction therapy

40-47 hours/week of group therapy

Interpersonal psychotherapy

Case management services

Experiential therapy

Art therapy

Acupuncture

Breathwork

Exercise and physical fitness programs

Nutrition education and healthy meals

Dual diagnosis treatment for co-occurring mental illness with addictions like post-traumatic stress disorder, anxiety, depression, mood disorders, or bipolar disorder

Behavioral health treatments like cognitive behavioral therapy, dialectical behavior therapy, and cognitive restructuring groups

Aftercare, recovery, and life skills training, with connections to outpatient rehab, 12-step programs (Narcotics Anonymous, Alcoholics Anonymous, etc), and sober living homes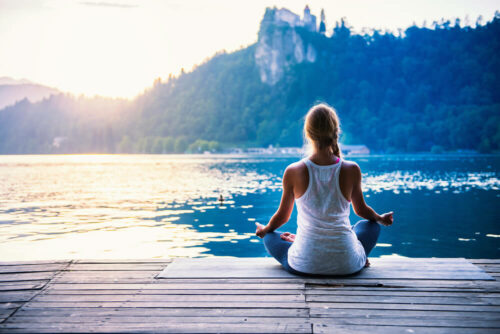 Our treatments are all provided by knowledgeable, credentialed, and experienced doctors, therapists, and holistic treatment providers offering 24/7 care in our residential program that will ensure you remain safe and healthy as you tackle the difficult acute symptoms of detox and withdrawal, and begin your journey toward a long-term sober lifestyle.
With our safe and effective, evidence-based comprehensive treatment programs, followed by outpatient care and sober living connections, you will have the best possible chance of remaining drug- and alcohol-free as you move forward in your life. For more information on our inpatient detox and residential rehab drug addiction treatment plans in LA and how we can get you started on your own personal road to recovery, please call us today. We are happy to help you with insurance verification or to answer any questions you may have about our inpatient programs or sober living in Los Angeles.