What is Dry January?
Dry January began as a public health initiative in 2012, started by the British charity Alcohol Change UK, challenging people to avoid drinking any alcohol and remain sober throughout the entire month of January. Because so many people view January as the best month to start fresh, take on new challenges, and set resolutions for the upcoming year, it is an excellent time to have a realistic look at unhealthy habits, including drinking.
Contact The Detox Center of Los Angeles today at (888) 346-4350 to learn how to access our addiction treatment programs
Alcohol has become a bigger issue since the COVID-19 pandemic began, as the isolation of lockdowns, the stress and uncertainty of the times, and the financial insecurity caused many to turn to drink as an escape. Alcohol abuse can lead to serious and deadly health issues, especially if you are regularly drinking heavily or binge drinking, so taking a month off will help your body recover and allow you time to gain a new perspective on life.
What are the Goals of Dry January?
Dry January was created with the goal of reducing people's alcohol intake. It is also an opportunity to have a good look at your feelings about drinking, and to determine whether a dangerous habit was forming. If you find yourself feeling anxious or lost without alcohol in your life, this could be a sign that you were using alcohol as a coping mechanism, and it is a good time to assess whether alcohol should be such a regular part of your everyday life.
Dry January has health benefits, as even one month a year taken off from drinking can result in:
Better moods and mental health

Lower cancer risks

Clearer skin

Better physical health

More money in the bank

Improved immune system

Improved sleep

Weight loss

Lower blood pressure

Lower cholesterol levels

A newer and healthier relationship with alcohol
If a month seems like a long time to cut out alcohol, you may wish to move alcohol outside of your house, making access to it a challenge. You can round up some friends as a support system, working together to hold each other accountable. Some people find it helpful to substitute alcohol for another non-alcoholic drink. For example, if you are accustomed to cracking a beer after work, try a can of flavored sparkling water or soda (but watch your sugar intake). You may wish to journal your progress or switch up your routines so you don't miss your regular glass of wine in front of the TV every evening. Staying out of bars and pubs can help you stick to your guns as you work to find new ways to deal with the everyday stress you encounter.
If you stop drinking for dry January and begin to experience physical withdrawal symptoms or find it too hard to stay away from alcohol, you may want to seek out medical support or think about rehab. Quitting drinking when the body has a dependence can be very dangerous to your health, so check with your doctor before beginning dry January, especially if you suspect you may have an alcohol addiction.
7 Signs That You Shouldn't Wait Any Longer to Get Sober
Some of the important signs to pay attention to that tell you should not put off quitting alcohol include:
Constantly thinking about when you can have your next drink

Incorporating alcohol into every activity or social event (i.e., showing up with a six pack to a dinner party)

Drinking in secret, feeling guilty about drinking, or drinking first thing in the morning

Needing a drink just to get through the day

Developing a tolerance (needing to drink more to achieve the same level of intoxication)

Experiencing withdrawal symptoms when you try to quit

Continuing to drink even when you experience health issues or problems at home or work due to your drinking
How to Get Sober and Quit Drinking with Help from The Detox Center of L.A.
Many people put off getting help for their drinking problem because they do not realize the true extent of the health issues and danger they are in, or because they fear the detox process. With the Detox Center of Los Angeles, you will have access to the full continuum of care. We offer inpatient treatments including medical detox programs and inpatient rehab, with continued connections to outpatient rehab centers near you.
We are Joint Commission accredited, offering a combination of therapy, behavioral health treatments, evidence-based care, medical care, mental health care, and other healing methods in a holistic whole-person approach to healing that is customized to best suit your individual needs.
For people who are quitting drinking, the first step after intake and assessment is medical detox. At the Detox Center of LA, we have an effective inpatient medical detox program, in which you move into our treatment center, with medical services available to you day and night. We provide prescription doses of doctor-prescribed medications to help you through difficult, uncomfortable, painful, or distressing withdrawal symptoms, and you will also have access to therapy (meeting with your primary therapist once a day), holistic treatments, and counseling to assist the detox process while keeping you comfortable and safe. Dual diagnosis treatments for co-occurring mental health issues begin during detox for those who need it.
You will have healthy food prepared by a private chef, with delicious meals that will ensure you have all the nutrients your body needs. There are yoga and meditation sessions you can join, phone access after a designated blackout period, and you will have somebody overseeing your progress every step of the way.
After detox, you will move into an in-house rehabilitation program that is tailored to help you achieve your recovery goals as you continue your physical rehabilitation, as well as working in therapy, counseling and other treatments to overcome the emotional, psychological, and spiritual issues that often accompany addiction. Days in inpatient treatment are structured and scheduled. You will have treatments that include:
Medical detox with medication-assisted treatment (MAT) plans to help you avoid relapse

Individual therapy (meeting with a primary therapist at least twice a week)

Family programs and family systems therapy

Group therapy (up to 47 hours/week)

Evidence-based psychoeducation

Interpersonal psychotherapy

Physical fitness programs

Experiential therapy

Breathwork

Yoga

Acupuncture

Dialectical behavioral health treatment

Dual diagnosis programs

Case management services

Life skills training

Relapse prevention rehab programming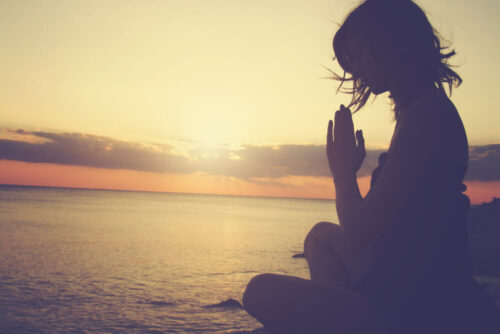 You will build new healthy habits, learn distress tolerance and relapse prevention skills, and overcome deep-seated psychological issues and emotional pain. Most people stay in inpatient rehab with us for 20 to 30 days before transitioning back home or into a sober living home, but your customized program can be extended if it suits your needs. The Detox Center of LA belongs to a network of rehab facilities that can provide you with partial hospitalization programs, intensive outpatient programs or other outpatient care and aftercare. We can also connect you to our alumni group, 12-step groups in your area, and sober living homes to make transitioning back to your regular life easier.
For more information about The Detox Center of LA, please call us. We are happy to answer any questions you may have or to help you get started on your own recovery journey.